Discussion Starter
·
#1
·
From when I was 5, to about 11 or 12 I was in cub scouts. During my second or third year my dad and one of my den leaders, Steve, came up with a design for a fire pit, and a grill. The concept was simple, cut a 55 gallon drum in half, and make detachable legs so you could use it on the ground as a fire pit, or attach legs so it was also a grill. My dad did all of the fabricating on it, and although I do not remember exactly how he made it, I am sure the one I am making will be very, very similar.
Steve is still a good family friend and is still Troop Master (he stepped up to the position a year or two before I left). A few weeks ago, I modified a plow bracket for his truck and I dropped it off at one of the scout meetings, since I offered to make something for the scout trailer as well. After talking for a while (and delaying the meeting), he told me the fire pit/ grill my dad made had moved up to the boy scouts, when the other boys moved up. Steve stayed with the cub scouts, and said he missed the fire pit ever since it left. That is when I said I still had the other half of the barrel my Dad used to make the fire pit about 10 years earlier, and I offered to make another.
Tonight I finally got it started; here is the half of the barrel.
The first thing I did, was make a rectangle out of square tubing, to go around the barrel.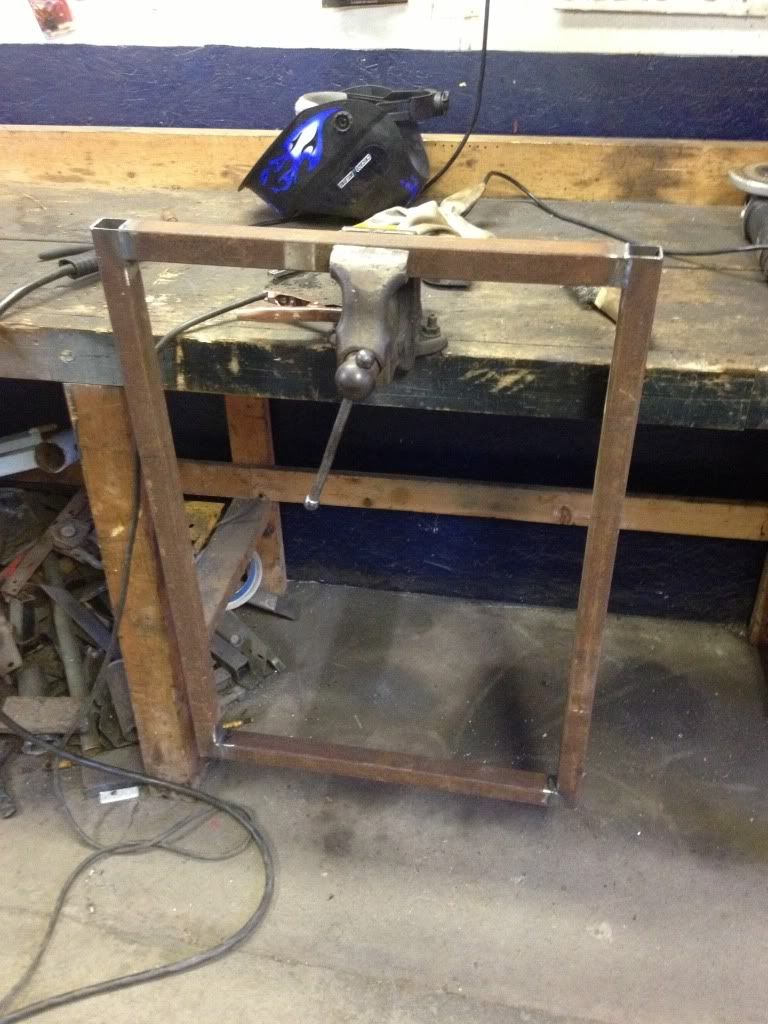 Test fit.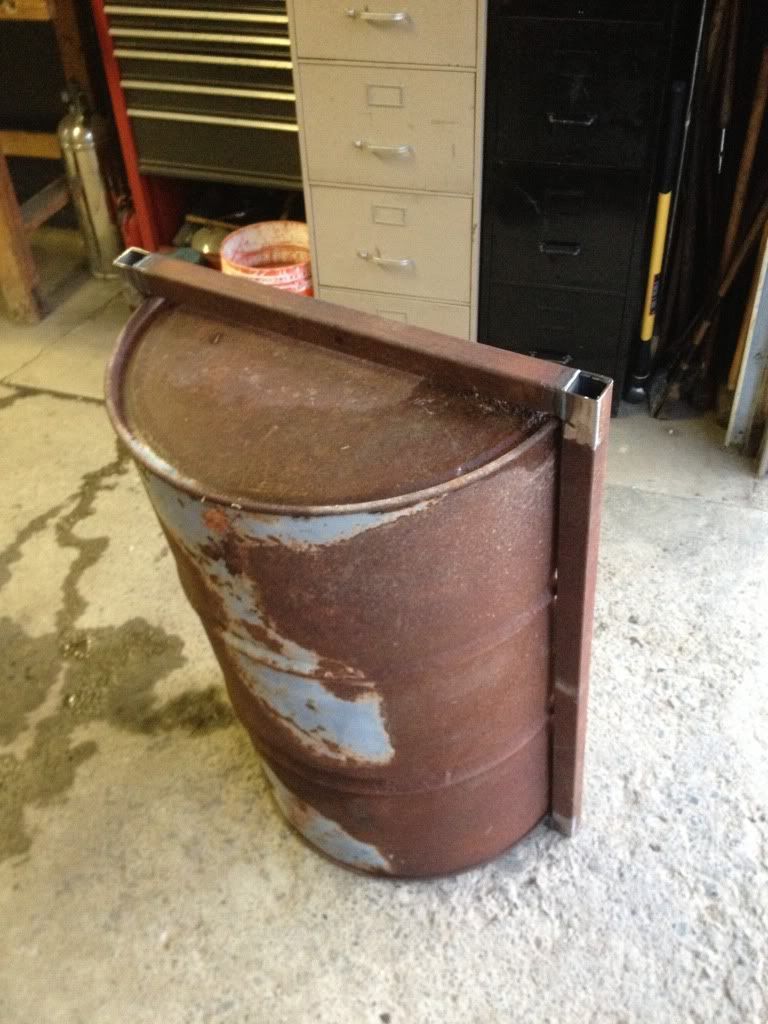 Next, I had to add some kind of legs, so that when it is sitting on the ground it does not roll over.
Here, I just have the barrel sitting in the box, this is how it will be used for the fire pit.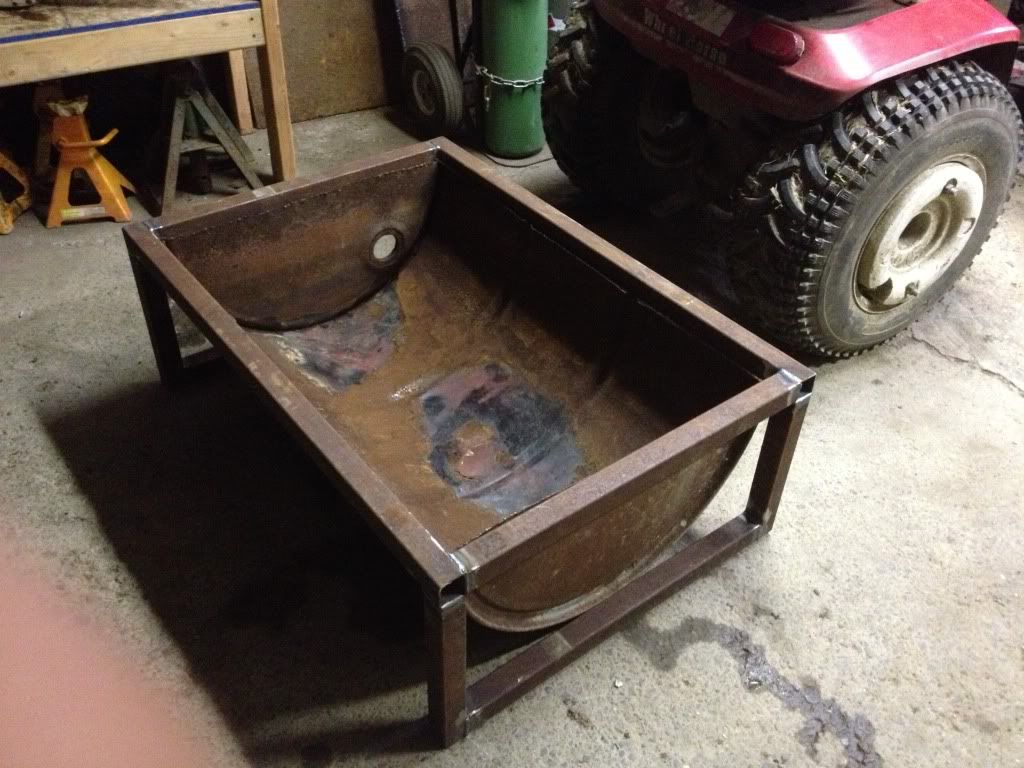 I still have to make the legs, and weld the barrel into the box. I should be able to get that done tomorrow. Then, I have to figure out a cooking surface, I think I have some grates out of old grills that got scraped, I will have to look.
I want to see if there is time for me to go into welding class tomorrow, so I can use the Plasma CAM. I want to try and cut out "Troop 79" and "Boy Scouts of America" on a piece of sheet metal, then attach it to the grill.
Steve has asked me a couple times how much I want to make it for them, and I keep telling him we will talk about it after I am done; although, I am just going to tell him it is a donation.