Discussion Starter
·
#1
·
I have a 2001 Suzuki King Quad 300 that my dad bought new. It has served very well for work and fun since new. I have been waiting for the water level to go down enough so I could do this...
At one point it goes over the top of the tires; although, I could not park the four wheeler there, and jump to the bank for a picture. This is the deepest spot I was able to find, that I could still get to the bank for a picture.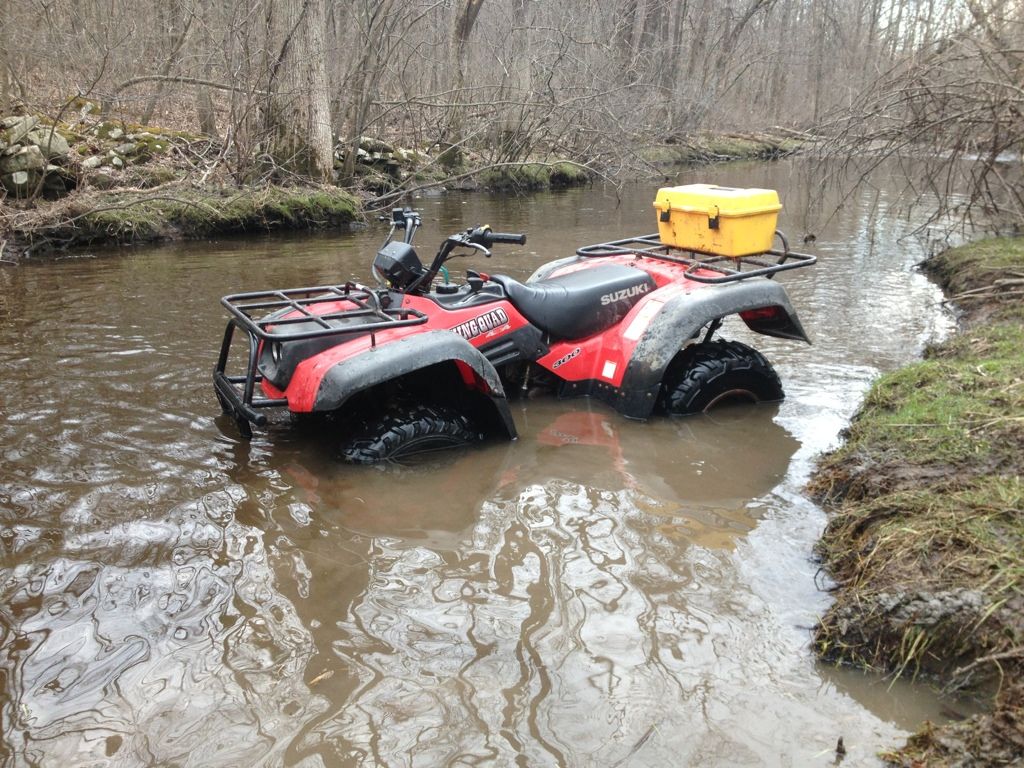 Here is where I was coming out of the stream to turn around. I will have to have somebody take a picture as I go back in... very steep!
I ended up going back and forth at least five times. Not only is it fun, but it is much easier to clean the underside this way, then with a hose.