Discussion Starter
·
#1
·
I hear people all the time tell me about how they killed a copper head, and I always tell them it was likely a harmless milk snake, 99 percent of the time they still say it was a copper head.
Today I stopped by a family friends house and he told me he killed a copperhead. I asked if he knew the marks on a copperhead, and he said yes. He was completely confident that it was a copperhead and so I had him show me where it was; turns out, it was just a little 1 foot milk snake. I told him the differences and the identifying features of a copperhead. He later felt bad that he killed a harmless snake.
I want to make sure that you all know the difference between a milk snake and a copperhead, so I will explain the differences.
Milk snakes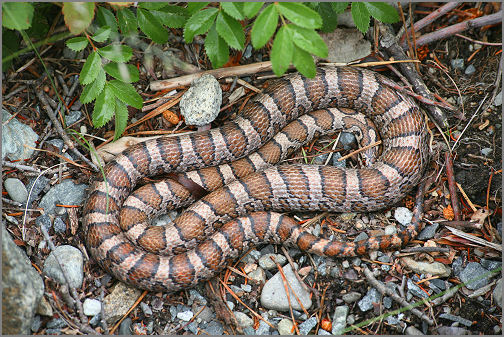 Copperhead Snakes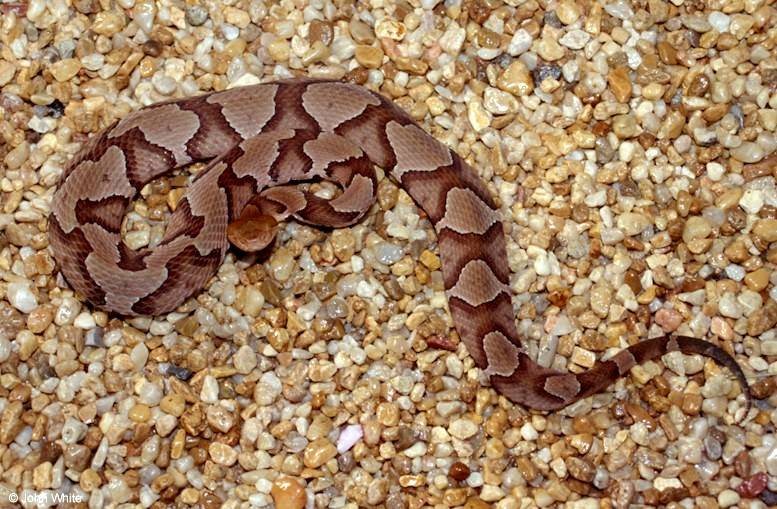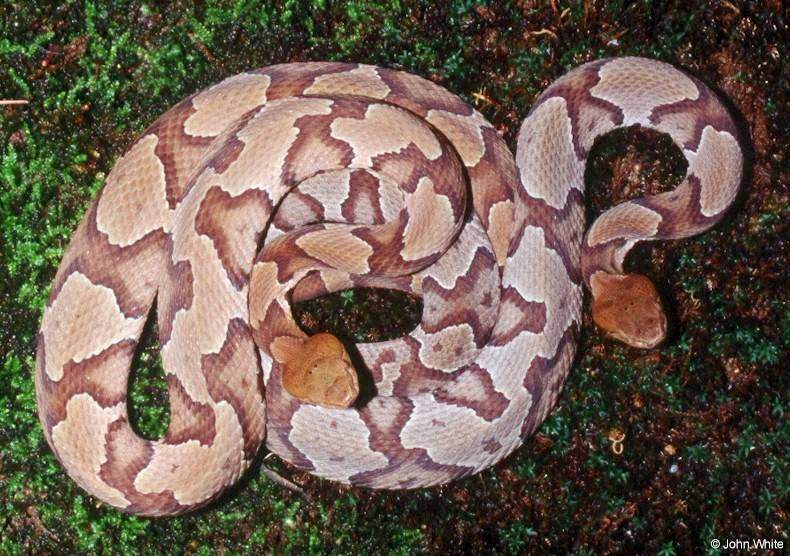 Now for the differences:
First off, copperheads tend to be a much fatter and thicker snake then the slender milk snake.
Copperheads have an arrow shaped head, milk snakes do not. All venomous snakes have an arrow shape head, except the coral snake), all non-venomous snakes have the slender head, except the northern water snake.
Milk snakes have blotches that can range from red, to brown or tan; copperheads have bands that go all the way around the body, and the bands get narrow where they cross the vertebrae, and wide on the sides.
Personally, I love snakes, and that is why I took the time to find images and write this up. I would never kill a snake on purpose, even a venomous one; I think you should all do the same. I know that some of you are deathly afraid of snakes, and will kill them regardless, but just remember that all you are doing is hurting your local ecosystem and also killing an animal that has done nothing wrong. I know that a lot of you are going to continue killing them, but make sure that what you are killing is actually the venomous copperhead, and not a harmless milk snake!
Please, I do NOT want to hear your story about the evil snake you chopped up with the shovel because it chased you down. I do not want to hear the story about the evil snake that you saw and went to get the tractor so you could run it over with the mower deck. PLEASE! I do not want to hear any stories about a snake that you intentionally killed!