Neighbor George borrowed a back hoe from somebody; he wanted to take down some trees, exand his backyard and he got a few loads of dirt to level his backyard for a swimming pool. This morning I was waiting for my uncle to get to my house, and I heard the chainsaw... so I went over to supervise. I went over there and he already had one tree down, working on the second. I stopped him and showed him what he was doing wrong; first thing was is that he was using the saw at face level. I showed him a proper face notch and back cut, then put marks on the next tree so he could see where he had to cut it. The next one I did the same. After that, I let him make cuts where he thought they belonged, and they where perfect.There where 8 trees, the last 3 where to big for his 16" bar, so I had to go home and get my saw. I did not trust him, and was not comfortable with him using the larger and more powerful saw, so I took them down. My uncle got to my house just as I was taking down the last tree, so I left. By the time my uncle left he only had one tree cut up, and I headed over with my saw to give him a hand. At first he was making fun of me for wearing chaps, but he stopped once I accidentally kissed them in the knee area with the chain! 4 of the trees where over the embankment, so he tried to use the backhoe to pull one out, and when he could not do it I took over. I was able to get it pretty easily.
We got the trees cut up and moved the billets out of the way. Once they where out of the way, he started to clear out the rock wall on the side of his yard; just like before, he could not do it... so I took over again.
It was not long before I was the only one using the backhoe, while he watched, gave me signals on clearance, or did the grunt work.
I had my sister come out and take some pictures for you guys.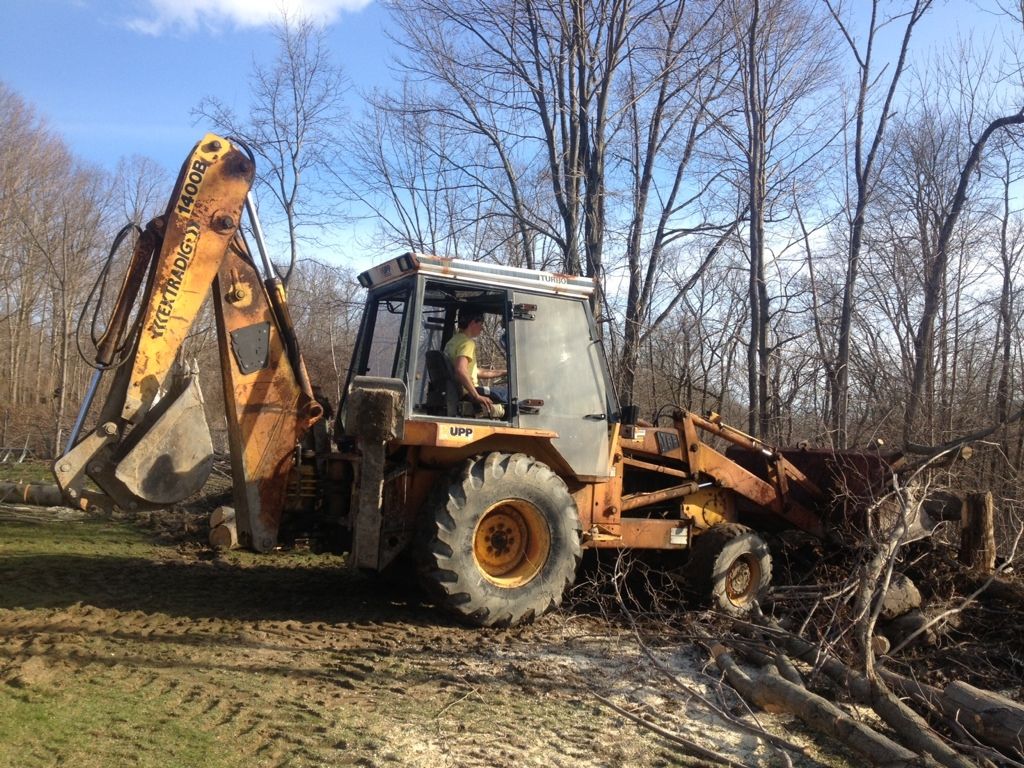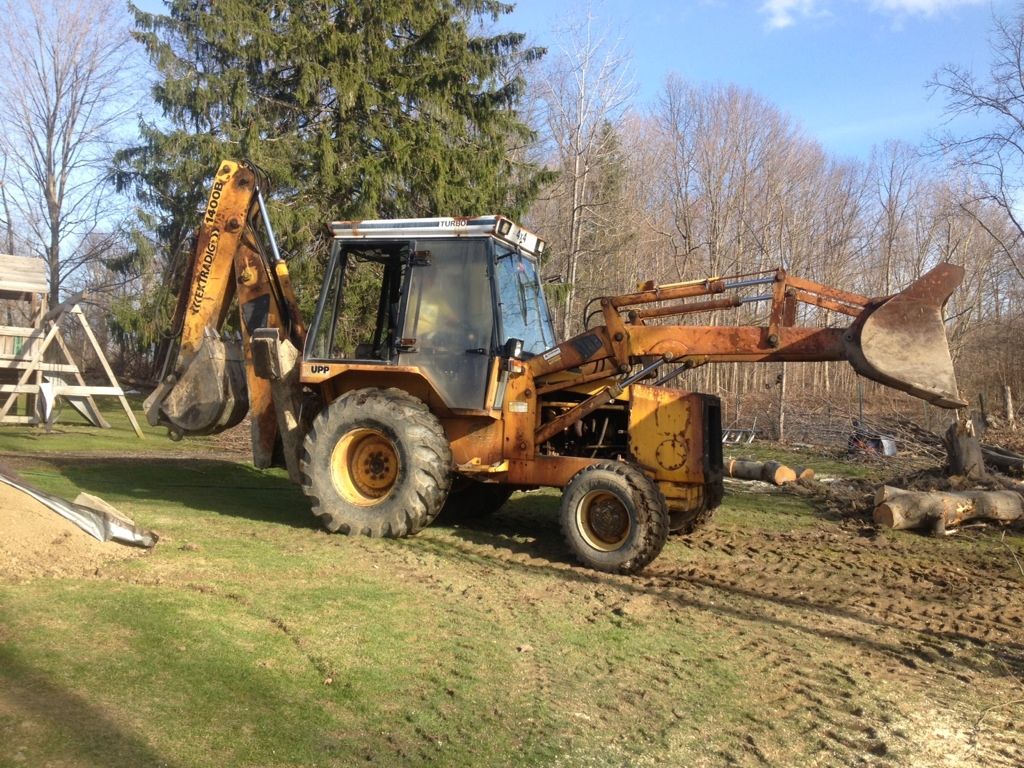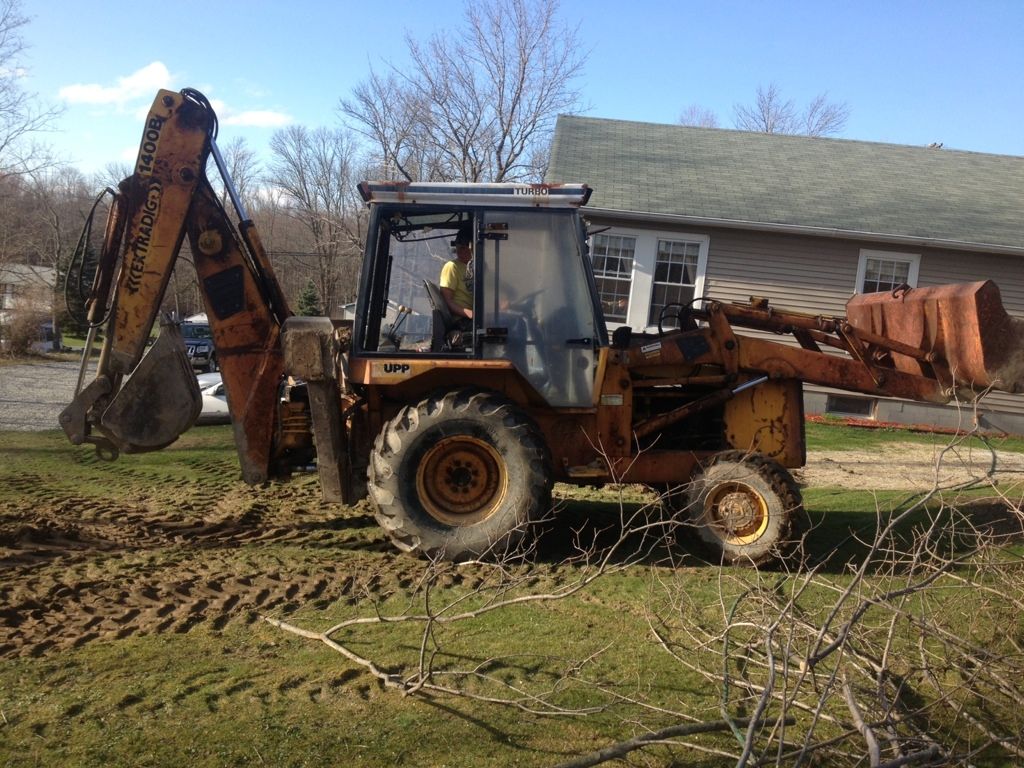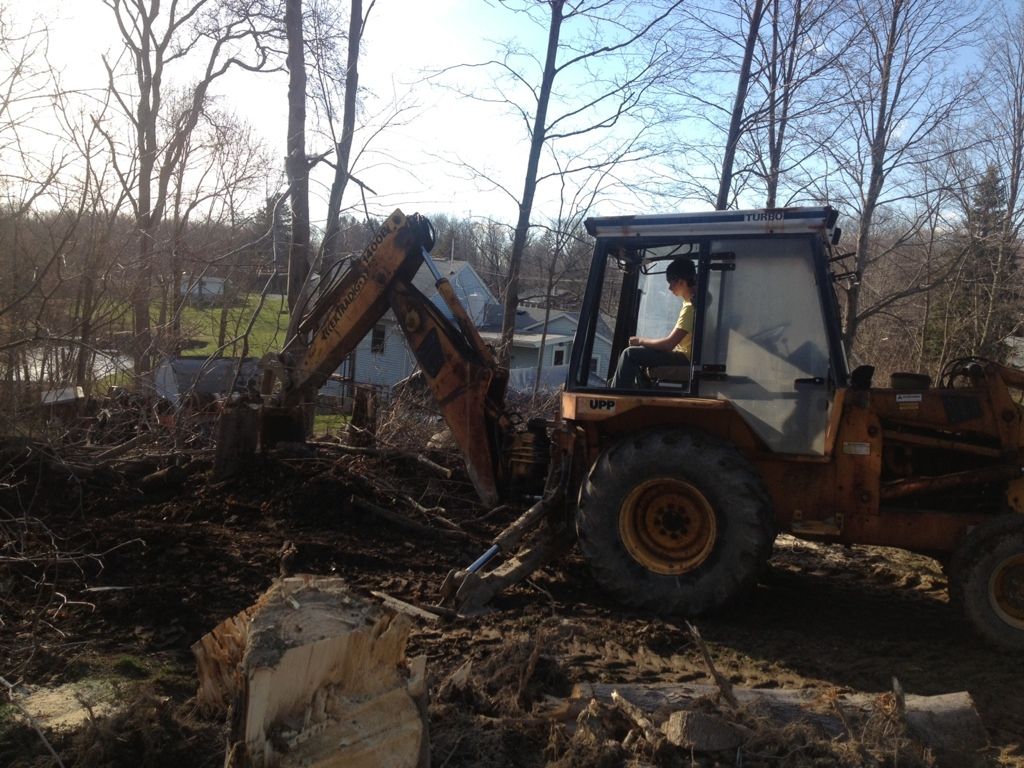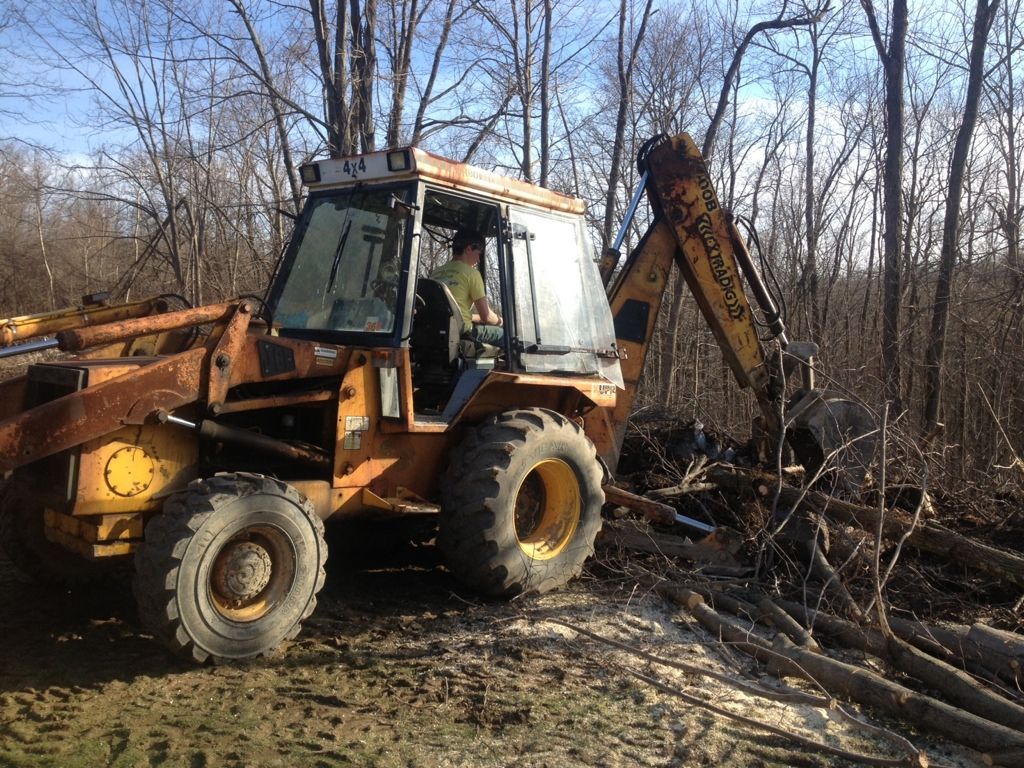 The machine is pretty old, and does not have near as much power as it should, and it was making it very difficult to dig out the tree stumps, but I got them out. One thing that stood out was the play in the right joystick for the rear bucket; there was a lot of play in it, and sometimes it was hard to get it to make the movement I wanted it to make. I got used to it eventually.
EDIT: Before this, I had not driven a backhoe larger then a small rental termite. I knew all of the controls, it was just that I had never done it. Bossman Harry stopped by to pick something up while I was operating, and came over when he saw I was in the cab. He said he will have to get me in his backhoe (larger then this one) so I can get some real experience. I can't wait until that happens!