Discussion Starter
·
#1
·
Hi folks,
I had forgoten about this forum due to too many other places to chat. But now that my wife forced me to bring this old Massey home, I may need some help.
It was neglected for many years and had set out side un-covered.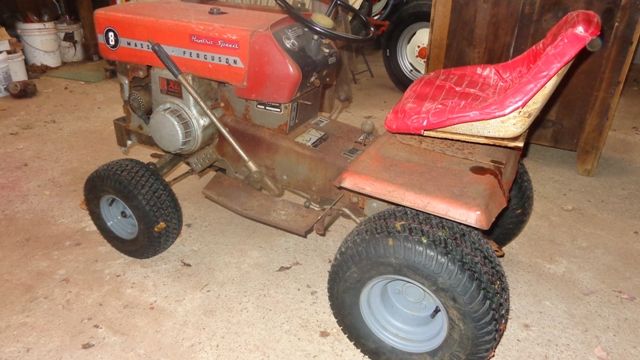 I have replaced the tires and have three of the rims cleaned up.
It does run but may need additional carb work. As you can see it has been modified with a torch by P.O.
I know these small lawn tractors are not as desirable as the bigger brothers but right now this is what we have.
One of the issues is its not charging. And I am not much of a electrician. So that may be area I need some help. I see there are some threads on that subject I will search out.
Thanks to Al, on another tractor forum, for providing the links to this forum!
Also any information on these small machines would be helpful. I kind of like the machine but have my site set on a bigger one too. I have a mower deck foor this tractor also.
Regards,
Chris