Discussion Starter
·
#1
·
Had these little boogers born Sunday night about 7:45. Doe was a few days overdue so we induced her Saturday. When I got to the barn, she already had the buck out cleaning him up, he was only few mins old. Doe came out about 10 mins later. Too bad we aren't keeping the buck, he has a super thick neck on him. He gets banded and off to market for July fair. Doe will become a breeder.
I guess we will keep the human kids too
These kids aren't too smart, having a hard time finding nipple to nurse, my dairy babies have no problems. they nurse good once latched on, but can't seem to find it.
Oh, can a mod check my profile or is it the board? I cannot use any of the editting extras, they are shadowed out, no smilies, font, color, quick links, nothing. Maybe I should log out then back on first?
20 mins old, buck standing
the boys
girls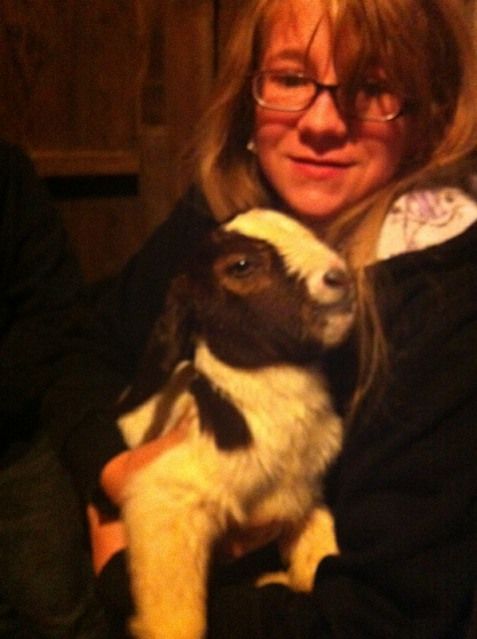 this morning pic, stupid infrared heat lamp making pics red