Discussion Starter
·
#1
·
Many of you know I want to make a 4x4 Power King, the
thread
I had for brainstorming got some good feedback. Earlier today I saw a four wheeler on craigslist, so I asked about it. He got back to me a few hours later. A couple more emails and I was waiting for it to be delivered. That is right... delivered! He sent me some pictures, and I noticed that in the pictures, it was already in a pick-up and strapped down. I decided to use this to my advantage, it did not take but one email to get him to deliver it.
Anyway, here it is! It is a 1999 Polaris Scrambler 400 4x4... or part of one anyway.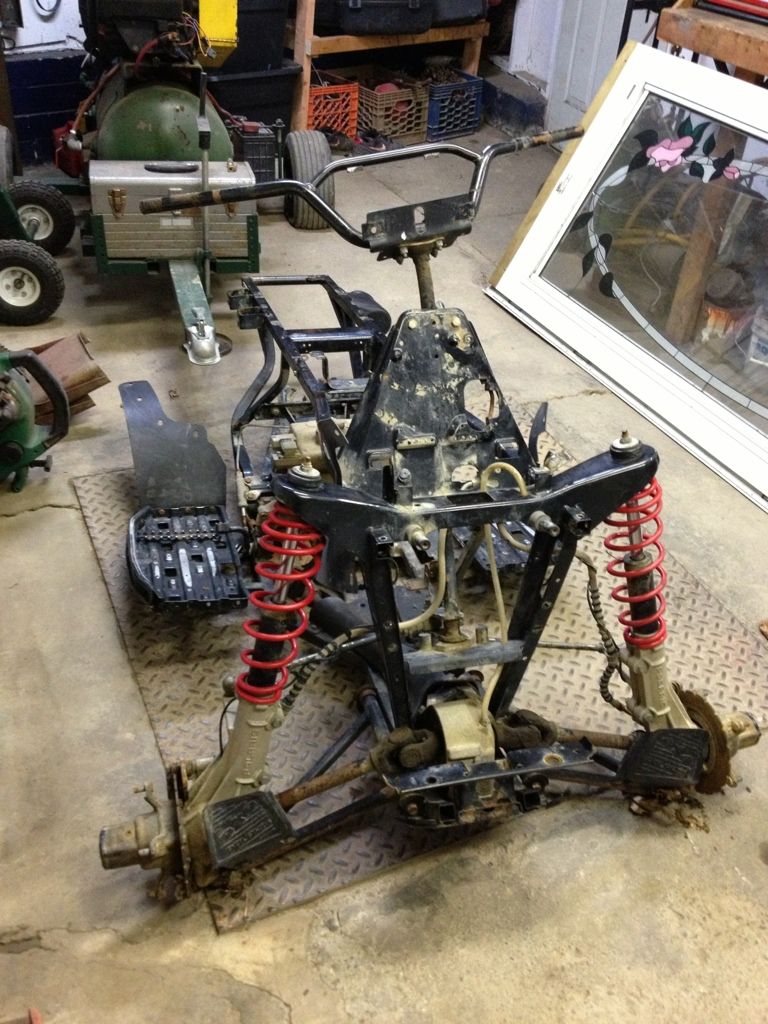 I did not want to tear into it tonight, as I am not sure how the front wheels engage on it. The axles can turn, but the hubs don't. There are two small wires going into the top of the hubs, the ends go to a plug. I assume that this is the engagement? (sorry, extremely bad picture)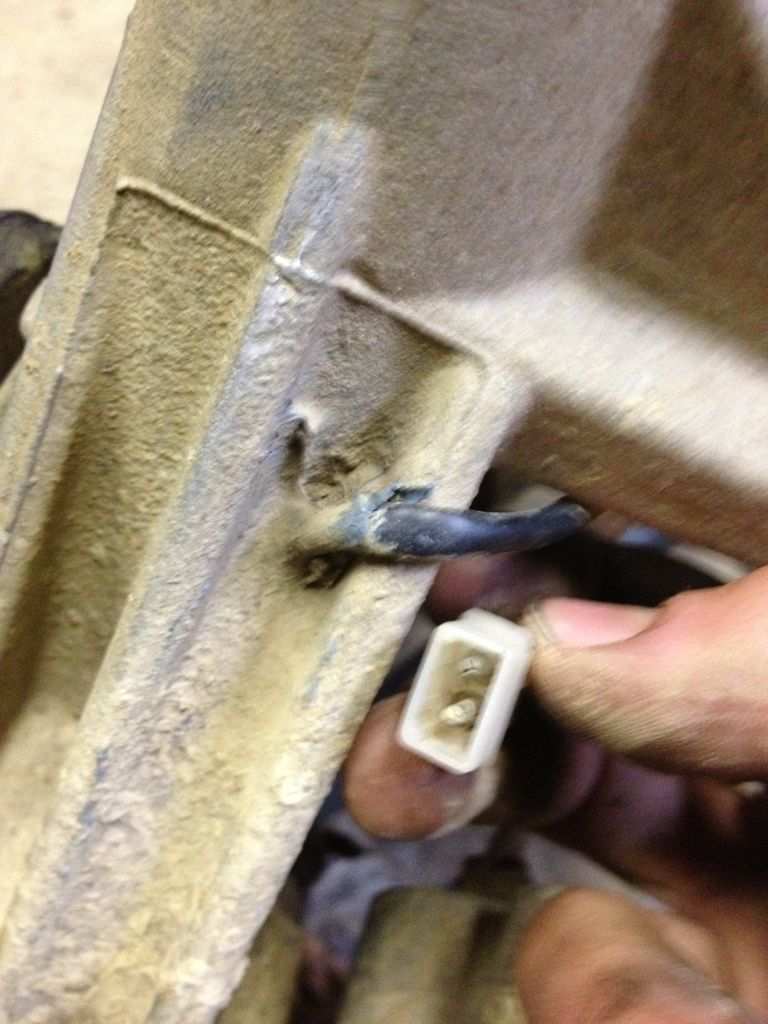 Here is what the hubs look like, I will have to adapt wheels to fit it. It should not be hard to do, I have already done it a few times. The lug spacing is roughly 4 3/8.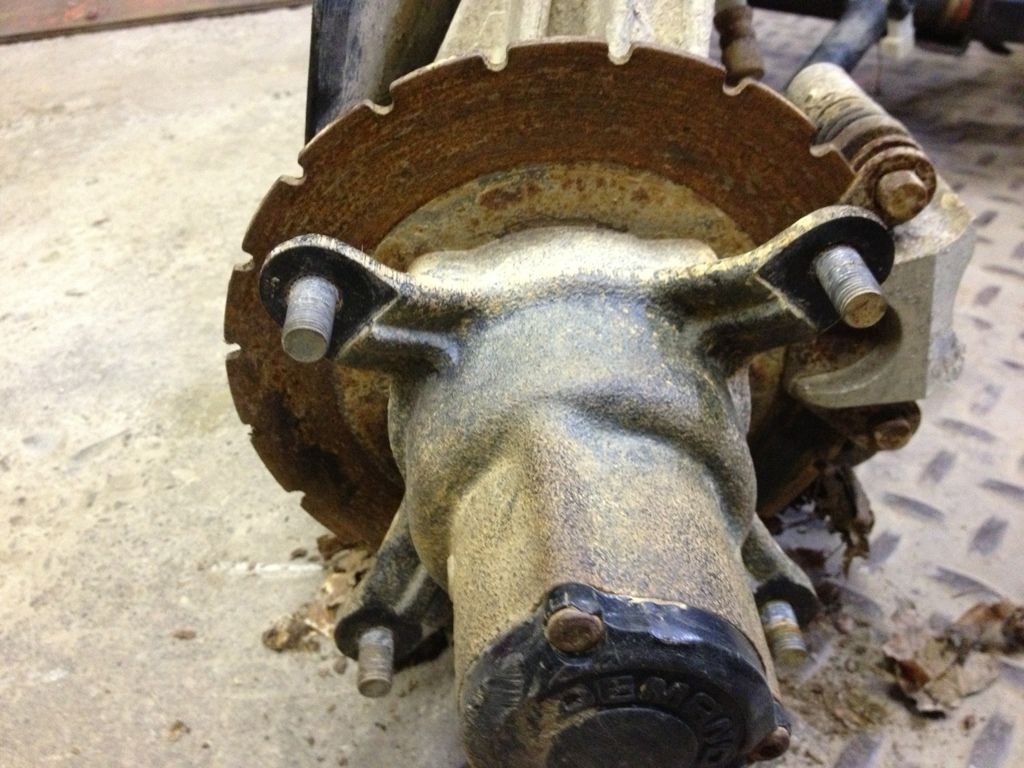 I looked it over briefly, the universals on the axles are good. The exposed universal on the driveshaft will definitely need to be replaced, I assume the U-joint on the driveshaft under the cover is bad as well.
The distance between the surface on the hubs the wheels bolt to on a PK is about 37-38 inches, this is 40 inches. I can have a few inches of adjustment, depending on how straight I make the axles come out of the differential.
The guy wanted 400, but he went down to 300. I have no clue if that is good or not, as I don't know anything about four wheelers. My plan is to take off the parts I need, then sell the rest for what ever I can get.
Like I said, I don't know anything about four wheelers... I am sure I will have a lot of questions for those of you who do!