Was coming home from a day of checking bee yards and saw this machine sitting beside the road. Even if unfixable the scrape money would have been a lot as it is heavy. So glad I had my ramps and block in tackle in the back of the truck.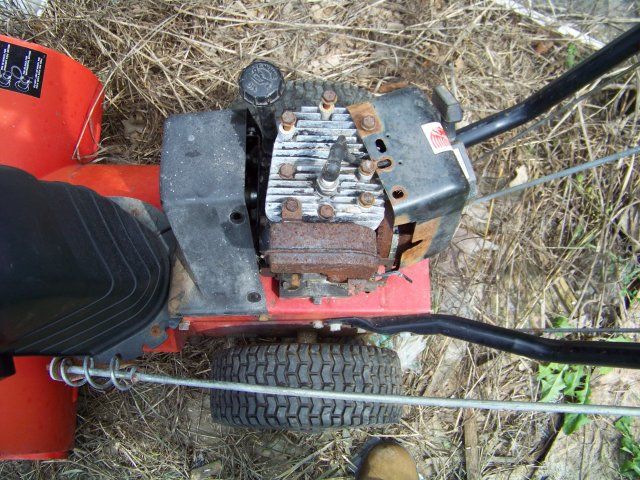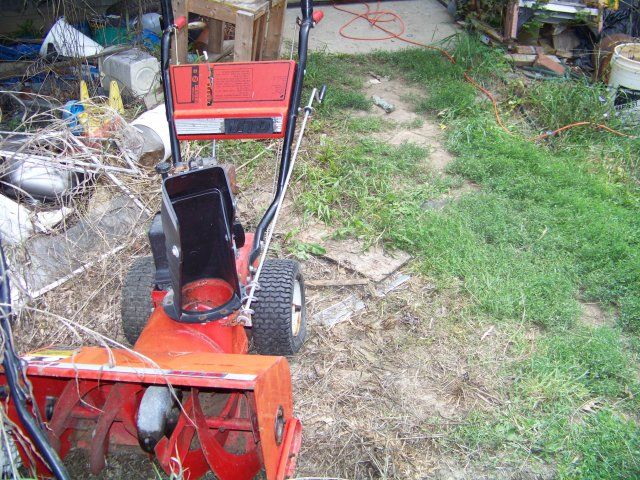 Lots of missing parts on the engine but every thing else seemed fine. I held off doing any thing to it hoping to find engine parts that were missing with no luck. Finally decided on a new engine. A Harbor Freight 6.5hp hemi head Predator.
I cleared the deck of the old engine.
Did the easy shaft check to make sure they were the same.
Every thing on the deck lined up perfect including the holes for the engine hold down bolts, looks good mounted.
I did have to lower the chute crank rod to clear the OHV cover which is cart so is the hemi head model. the non Hemi model has a stamped steel valve cover.
Removed the chute so I could get into the Impeller and drill holes for the impeller kit.
Still waiting to do the kit and install the new tires I bought.
Al